Cyber Security: Is your business prepared?
October 20, 2021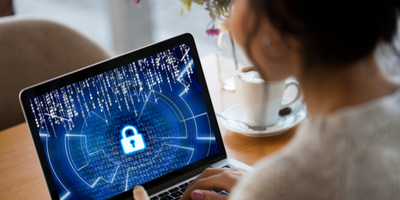 We've summarised some key points from our cyber security podcasts:
Will cyber security affect me?
When it comes to cyber security, the weakest link is the user – the actual human being behind the computer. You could have the best systems in the world doing what they do best, but if someone clicks on a risky link or does something at a user level, then you can potentially compromise a lot of the work in your business.
The common misconception is that cyber security and cyber crime is an IT issue. It is, but it's also a management and business issue. So everything from the user right through to the systems in the backend, everyone is responsible for being aware of security issues and everyone is responsible for trying to mitigate and avoid problems as much as possible. So it's not just your IT supplier, or manager, or team that's responsible for this – everyone across the organisation needs to be. And it really starts with end user awareness.
Cyber crime is a professional business that exists. Not many people are aware of this, but cyber criminals have access to exactly the same systems that everyone else has. They've got development, they've got a black market, they've got everything that they need to be able to professionally attack your business and get that information.
Find out more in Ep 31. Listen here.
Practical steps you can take to reduce your cyber security risk and exposure:
Many businesses are experiencing the following situation – their IT systems at the office are up-to-date and working fine, but the home computer systems that many staff are using are at risk of a cyber attack. This has become an even bigger issue since COVID, with more people working from home than ever before.
Listen to Ep 32 to explore these issues and get your business' cyber security on track. Listen here.
Is your business appropriately protected from cyber crime? Do you have specific cyber insurance coverage? Many small and medium businesses don't understand the issues involved and are at risk of costly cyber attacks.
In the past, it was the mega companies that were being hacked and they had teams of cyber loss control staff trying to prevent this by designing good security systems. Now, the cyber criminals have moved to targeting smaller enterprises with less robust security.  While the cyber criminals may no longer get one large ransom amount from a mega company, they may get many smaller amounts from these other businesses.
Many of these small to medium businesses don't spend enough money on cyber security, therefore are more vulnerable to cyber attacks.
Find out what you can do to protect your business (Ep 33). Listen here.
If you need to update your cyber security software, check out these best sellers from Amazon here.
Does my business need separate cyber insurance?
Business insurance has changed over time to include cyber insurance. Cyber security is identified as a risk to businesses and it's just one of the many risk profiles in a business. So when your business applies for a cyber insurance policy, the insurance company will look at your IT security and this will impact your premiums. If it's determined that you haven't put appropriate controls in place for your risk profile, you may not qualify for insurance.
The cyber insurance policies have grown to meet the greater needs of businesses. They are an extremely valuable policy coverage to have in your arsenal against a business risk.
The cyber security strategy for your business involves working with your IT professionals and getting appropriate cyber insurance coverage.  There are many issues involved with setting up and maintaining IT systems and in determining your cyber security risk profile. It's important to get professional IT support and to use an insurance broker so that you can get the most effective cyber security for your business.
Find out more about cyber insurance in Ep 33. Listen here.
What happens if there's a cyber attack and I have to make a claim? What's the process?
If your business experiences a cyber attack and you have insurance, then the first step is to contact your insurance broker and they will work with you and your IT support. If you don't have cyber security insurance, you will go straight to your cyber security provider. There is a process to find out what's happened, what damage has been done and what are the next steps.
It's important to remember that cyber-risk is just one risk that's inherent in a business.  We recommend that you take a proactive approach to risk management and look at all of your business risks. You need to work with your IT professionals and say, "How can we protect ourselves using your expertise to manage the risks by the way we do our business?"
You need to have your risk management and cyber-risk strategies in place to service your business and then the insurance becomes a simple fallback. You won't get insurance if you don't have those measures in place anyway.
Learn more about how to deal with a cyber attack in Ep 34. Listen here.
Now is the time
If you have cyber security in place, make sure you review it regularly. Is your business appropriately protected? If you have staff working from home, has that been factored in? Do you have appropriate coverage from your insurance?
And if you have been thinking "Cyber security isn't an issue for me" then think again. Talk to your IT professionals and your insurance broker. Have this important conversation with all stakeholders. Make sure you engage all of your staff. Every business is at risk of a cyber attack.
If you need computer accessories, check out these best sellers from Amazon.
Please note: Some of the resources shown may be affiliate links, meaning we receive a commission (at no extra cost to you) if you use that link to make a purchase. We really appreciate it when you use our links to check out and purchase some of the tools we use.  It helps cover our costs.
Disclosure: As an Amazon Associate we earn from qualifying purchases.