Meet Up: Thank you to our listeners and guests!
August 03, 2023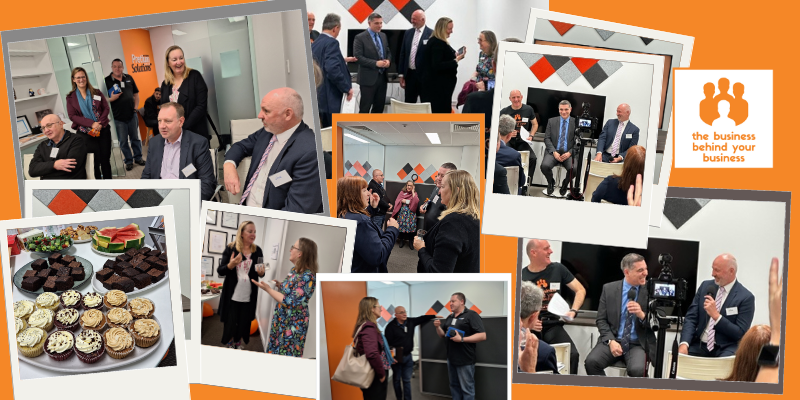 More conversations to help your business grow and thrive
We hosted The Business Behind Your Business Meet Up – a fun celebration for our podcast community. All of our podcast guests and listeners have been a special part of our podcast and we wanted to say thank you, plus hear from everyone about their business journeys. It was a great opportunity to network and build our small business community. We also enjoyed morning tea and gave away some podcast merch! (Bonus – you can get your very own podcast tshirts and mugs right here.)
The highlight of the day was our special panel discussion, where we heard some great tips on 'spring cleaning' your business – an essential task for business owners after several challenging years. On the panel was our podcast host, Paul Sweeney, along with Luke Iacovelli from UNITECH Solutions and Dave Ferris from DavelCorp Insurance Brokers. This interactive conversation was recorded for a podcast episode, which will launch soon.
In the meantime, check out this short video of podcast and meet up highlights.